---
By Charity
Reporting for charities allows users to download comprehensive CSV reports of event overviews, including summary breakdowns of totals raised and breakdowns by transaction. Transaction breakdowns include SMS donations, Gift Aid, Online and Offline where available.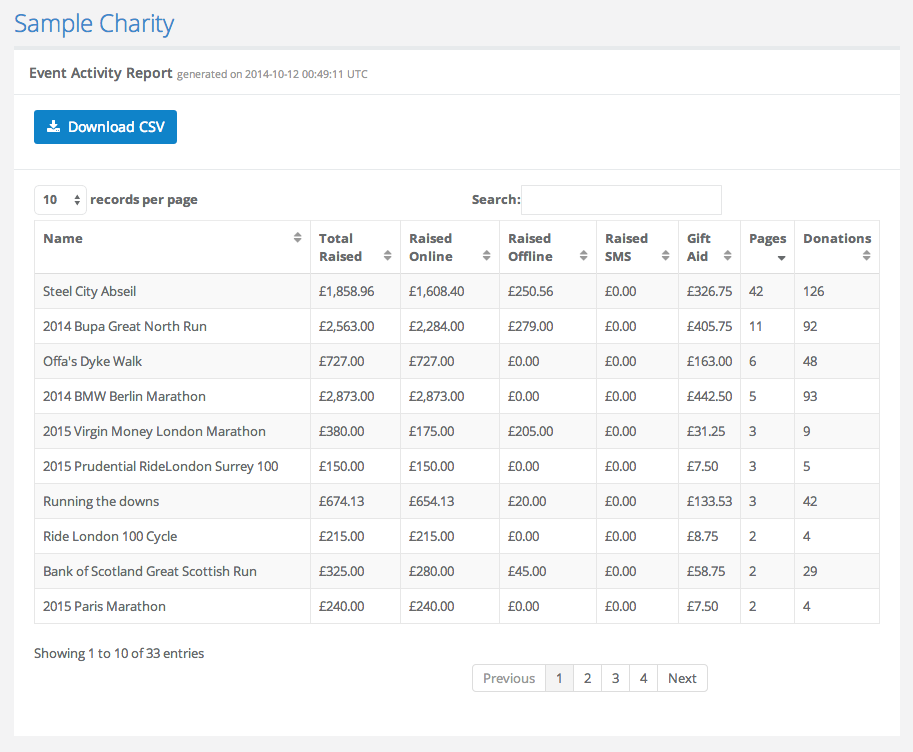 By Event
Event reports are available on the multi-charity subscription which give a breakdown per charity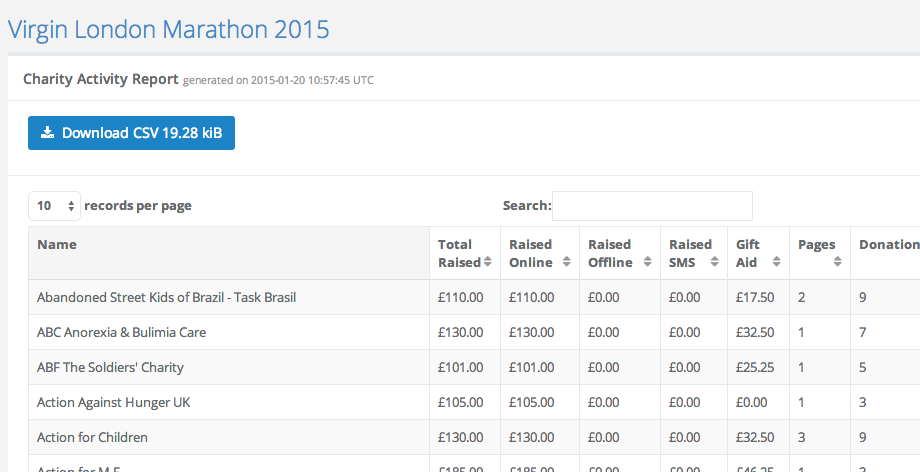 The Report Builder gives filterable options to include or exclude multiple events, and filter by date range.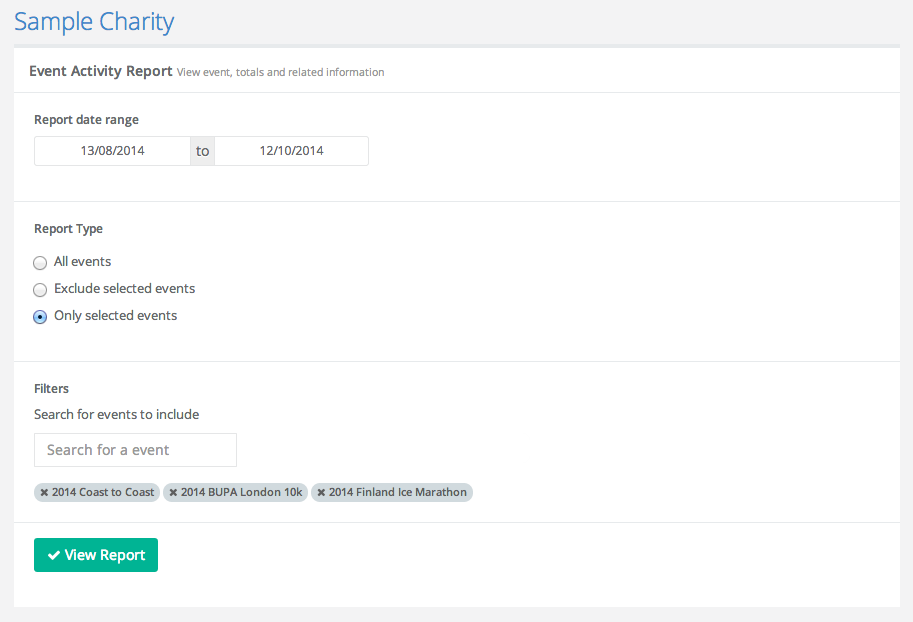 Social engagement reports allow for engaged users to be exported, including summary data of the relevant engaged pages, charity, and social media profile data.