---
Social media discovery allows for donor and fundraiser discovery, filterable by date range, and if within the multi-charity plan, by charity. Users from social networks are viewable, along with their engaged pages, charities and related posts/tweets. Additional meta data on users is also viewable, such as additional social media profiles, gender, age-range. Users can be added to lists for quicker access.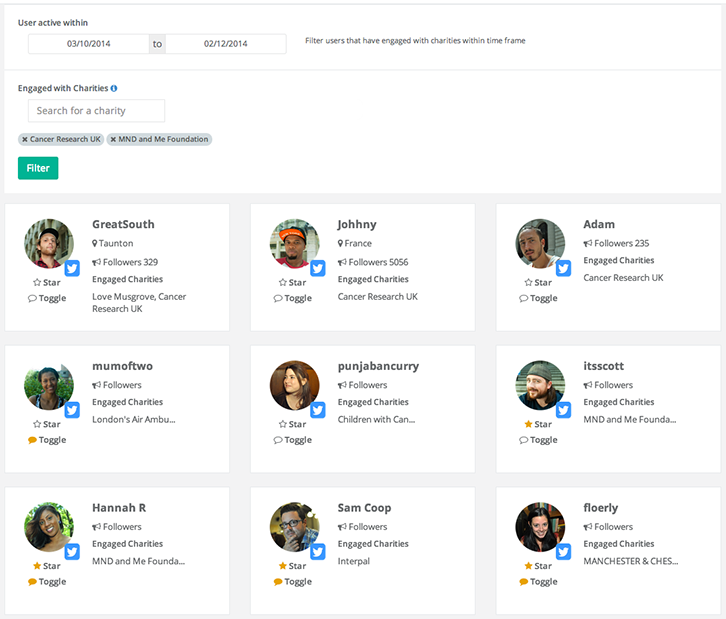 A sample user profile below details any engaged charities, along side the relevant tweets.
Users can be toggled for quicker access in future, either starring them, or marked them as engaged.